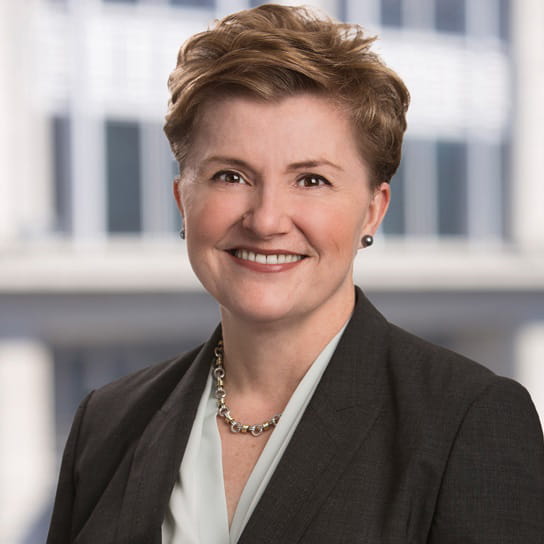 Alice Valder Curran advises pharmaceutical manufacturers regarding drug pricing matters, with a particular emphasis on compliance obligations under the Medicaid Drug Rebate Program, the Medicare average sales price (ASP) reporting requirement, and the Health Resources and Services Administration (HRSA) 340B Drug Pricing Program. 
Alice works directly with C-Suite executives on the government pricing (GP) implications of common commercial strategies, and the strategic role that these programs can play for certain drugs. She also works with commercial and finance personnel on the nuts and bolts of implementing GP obligations. She teams with her white collar colleagues on GP-related enforcement matters, often taking the lead when interacting with enforcement authorities on the specifics of Medicaid, Medicare, and 340B programs.
Alice counsels pharmaceutical companies on the treatment of various commercial strategies in the government pricing calculations – from wholesaler, GPO, and managed care proposals, to product launch strategies and patient programs. Working with manufacturers of all sizes and maturities, Alice brings valuable insight on the strengths and weaknesses of commercialization trends across the industry. Alice develops GP policy documents, "reasonable assumptions" in support of calculation methodologies, and Centers for Medicare and Medicaid Services (CMS) and HRSA 340B recalculation disclosure submissions.
Policy advocacy rounds out Alice's practice. Her knowledge of these programs and how they impact a manufacturer's day-to-day operations, as well as its strategic interests, make Alice a sought-after resource for evaluating legislative and policy proposals. She also represents manufacturers directly before CMS and HRSA on general policy issues, as well as advocating for company-specific actions.
Awards and recognitions
2018 - 2020
Life Sciences Star: Healthcare Pricing & Reimbursement
LMG Life Sciences
2018 - 2019
Regulatory Attorney of the Year: Pricing and Reimbursement
LMG Life Sciences
2022
Healthcare (District of Columbia), Rank 3
Chambers USA
Education and admissions
Education
J.D., Columbia Law School, 1992
B.A., Pomona College, cum laude, 1989
Memberships
Member, American Health Lawyers Association
Bar admissions and qualifications
District of Columbia
Representative experience
Successfully advocated to DOJ that it accept a manufacturer's routine restatement of Medicaid pricing data in lieu of pursuing an FCA matter.
Successfully advocated to HRSA that two categories of long-standing policy guidance were nonbinding on manufacturers.
Convinced CMS that certain products were entitled to new and distinct baseline AMPs because of their differences from prior, related products.
Supported a successful manufacturer audit of a 340B-covered entity suspected of diversion and duplicate discounts.
Supported policy advocacy efforts with CMS regarding the treatment of value-based pricing arrangements under the AMP/BP/ASP reporting requirements.
Advised manufacturers regarding limited distribution arrangements under the 340B Drug Pricing Program.
Coordinated review of launch strategies and associated commercial contracts and patient programs for multiple new product launches.
Advised manufacturers regarding 340B ceiling price restatement obligations and refunds to covered entities.